Most Important Update Details
We will be officially launching on Steam Greenlight on 1/28/2015. After 6 years of dedication, restarts, reboots, engine changes, and endless design, artwork and programming we are finally putting Hanako out there for you guys to judge and hopefully vote us into Steam acceptance to give us a huge boost heading into our Kickstarter campaign also launching in March/April.
We've been working on a Greenlight launch trailer like crazy and are really happy with how it turned out. As an indie, it's near impossible to produce a high-quality cinematic trailer you see on TV, but with what we did with in-game camera work in UE4 we're super stoked with and hope you like it too. Here's a short teaser of the video:

Gameplay/Programming Update
The programming team has been split up with a focus on two areas of the game. One is on continuing to finesse our combat system (animation transitions specifically) and fix some of our long-standing bugs that have a negative effect on gameplay/combat. We've been discussing some upcoming things for our KS and GDC that will require some programming time so we've been bouncing between conference/campaign requirements and actual development.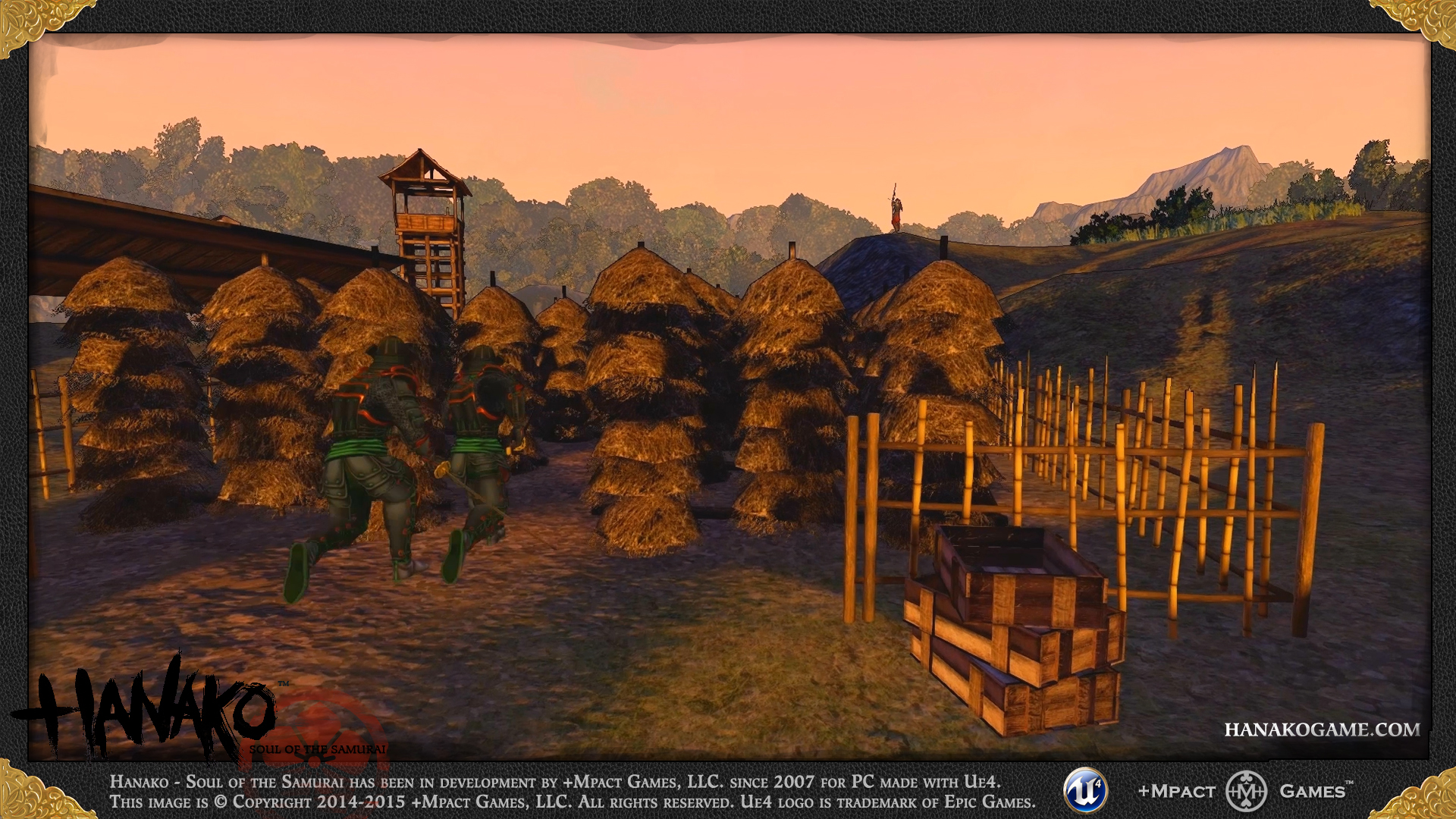 UI/Graphic Design Update
We recently brought on an extremely talented UI/Graphic artist that we've been looking for forever. He is hard at work producing Kickstarter graphics that we're hoping will serve as a base for a new UI direction for the game. Hopefully we have more on this in our Greenlight Launch update/announcement post next week.
Character/Animation Update
Our next character is getting far into production and we should see visuals and more information on him releasing alongside our Kickstarter in March/April. He is currently being UV'd and textured with a rough rig being produced. We're still looking for an animator that can contribute consistently, but in the meantime we're setting up as many mechanics and features as we can that don't require new animations and leaning on UE4's retargeting feature to share animations around.
Trailer Release
On the 28th we'll be releasing a trailer in-coordination with our Greenlight release that we think you guys will really like. I spent my Christmas/New Year holiday crunching on it with our Videographer/Kenjutsu Consultant (I know, sweet mix of skills) Ivan, who some of you have seen on our dev streams with me. This trailer highlights the key features of our game and hopefully will help earn your support on the Greenlight and Kickstarter.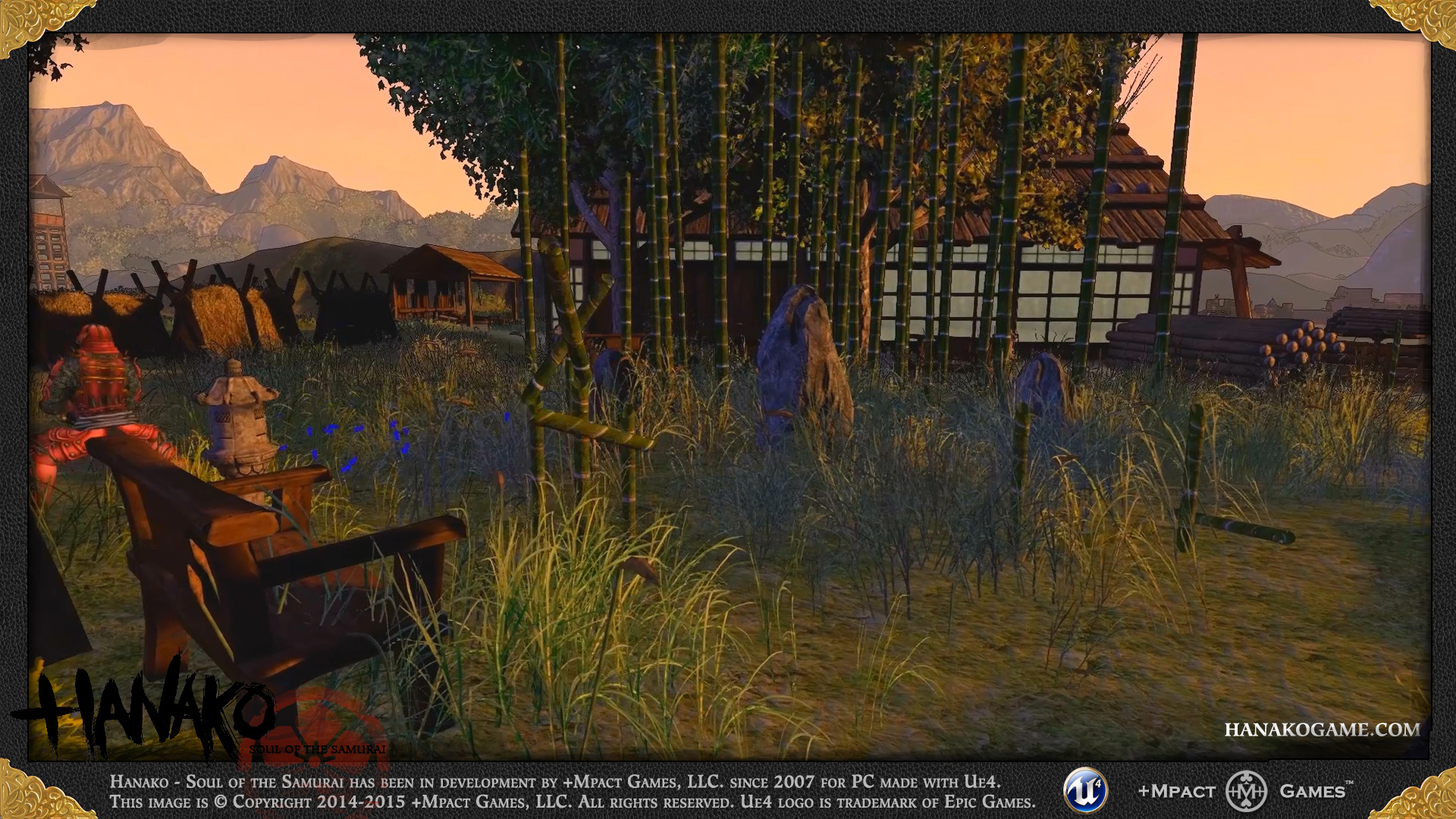 Environment/Level Update
When I'm not busy doing marketing/planning craziness for all of our upcoming campaigns, I'm usually sitting on Twitch pumping out art for our upcoming Yari Foothills level. It's a particularly personal expression, since it's the game's introduction to the Hanako Clan, so some of the landmarks in that level hold particular importance to me symbolically (More about that Here). So below is a WIP shot of that area in the map, I hope to have it done in the next two weeks to do some video shooting to add it to our trailer for Kickstarter.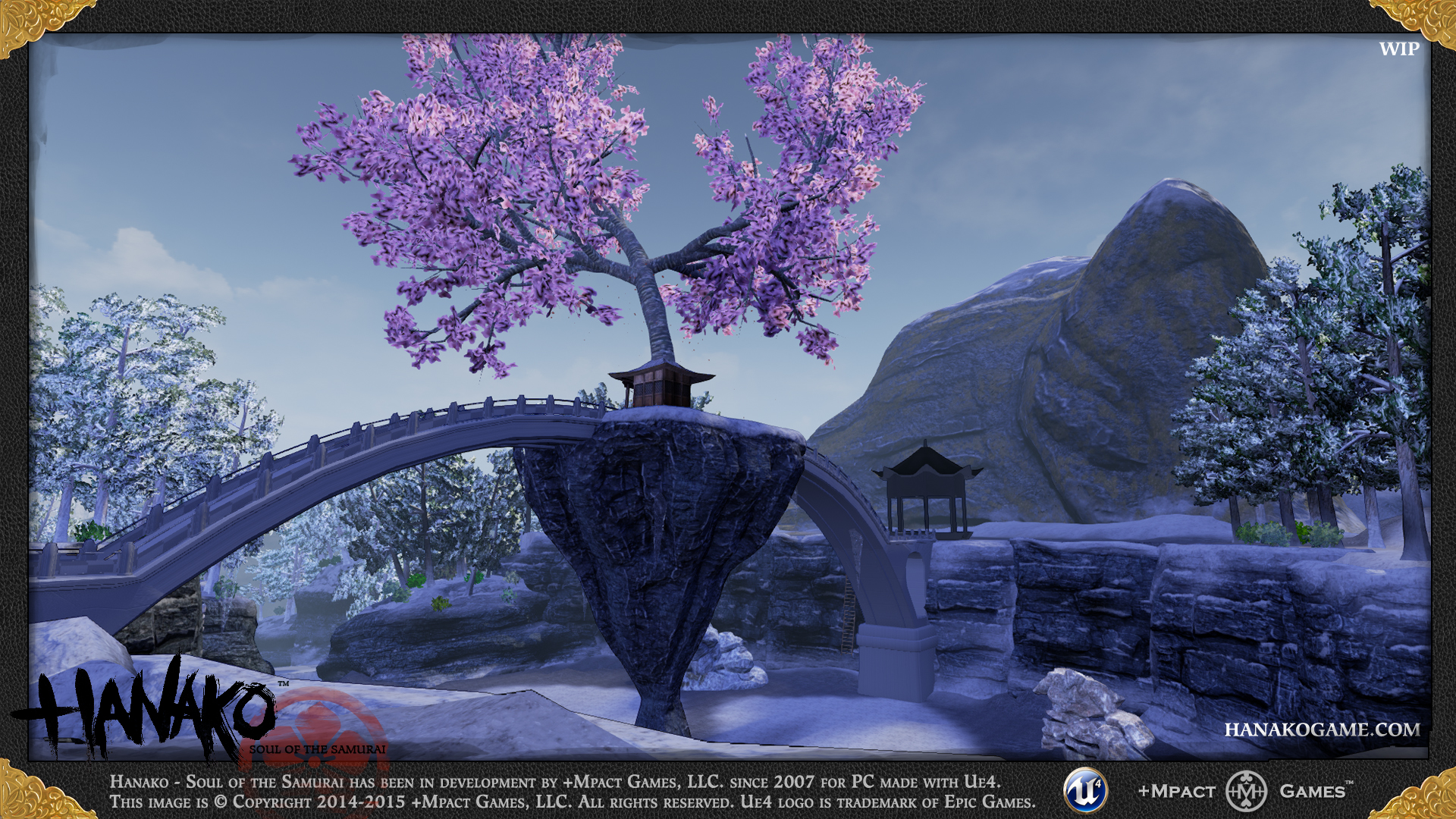 This is the most important few months for us we'll have up until Early Access and Full Release. We're extremely anxious and excited to see how Greenlight and Kickstarter pan out. Some of the team has put over 6 years into this project (myself included) and we're ready to show you guys what we got (even if its just a really well-made trailer). Hopefully you all see enough in our project to support us fully on these campaigns and become part of the Hanako family this year.
Social
Website: hanakogame.com
Facebook: facebook.com/hanakosoulofthesamurai
Twitter: @HanakoGame
Twitch: twitch.tv/hanakogame
-Matt